Create a group
This article is for Administrators only.
Before you start
Your

Personal Security Device

must be connected to your computer, switched on, and the

Ledger Vault

app opened.
Instructions
Click Users on the left panel.
Go to the Groups tab.

Click + Create group in the top right corner.

Enter the Group name . The group name must be less than 19 characters long and must not contain special characters.
Names must be unique. You can't have two groups with the same name.

(optional) Enter a Group description .

Select the Group members from the drop-down list. You can select up to 20 Operators.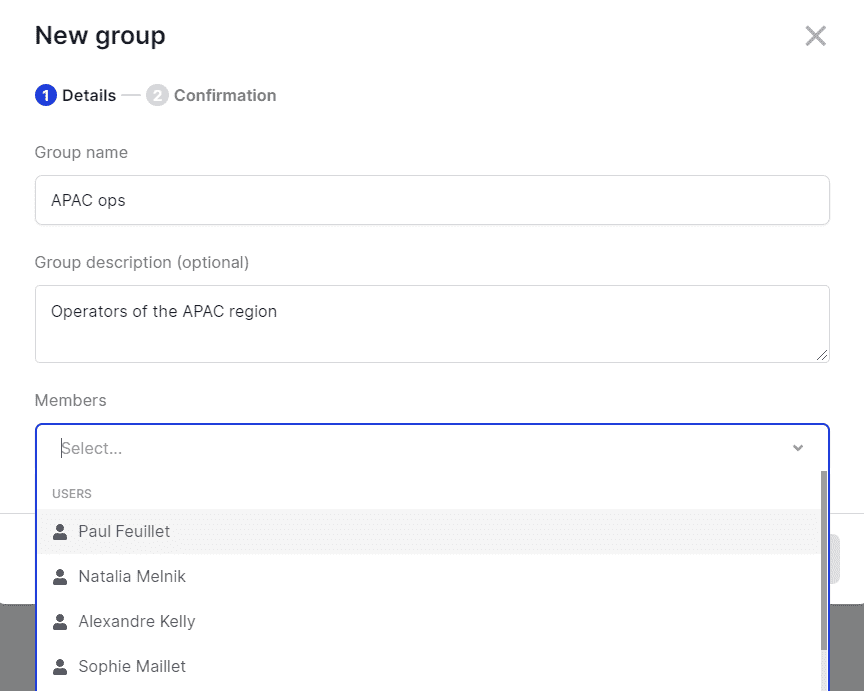 Operators who have the Pending revocation status or who are still Pending creation won't appear in the list.
Click Next .
Click Create group .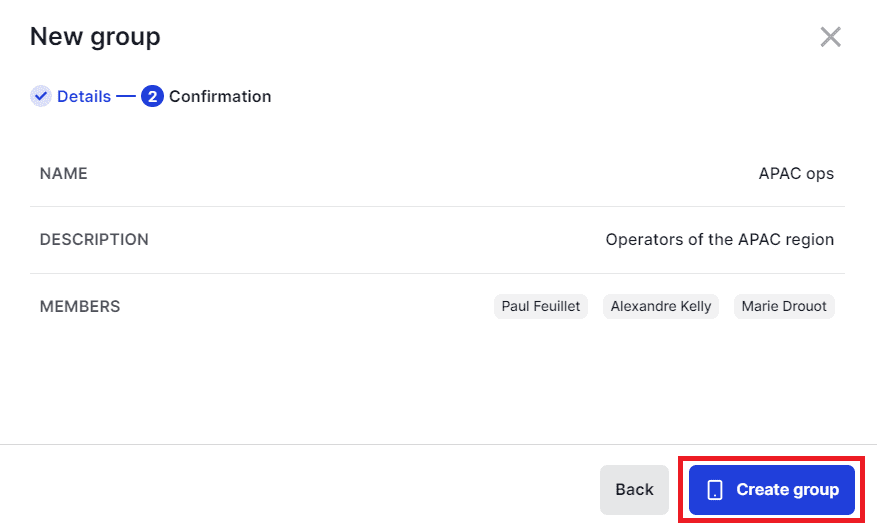 Verify that the information displayed on your device is accurate. If it's not, either try again or contact Support .
Tap Confirm .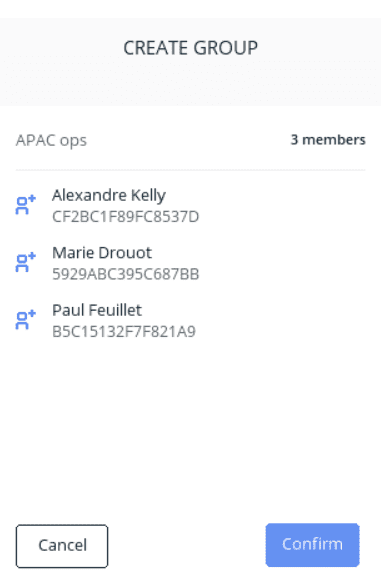 Results
A Create group request is submitted to all Administrators for approval.
If an Operator member of this group is revoked before this request is approved, the Create group request will fail and will have to be recreated.
What's next?
The group will be created once the request is approved by the number of Administrators defined in the admin rule. For more information, Track the status of a request.
See also